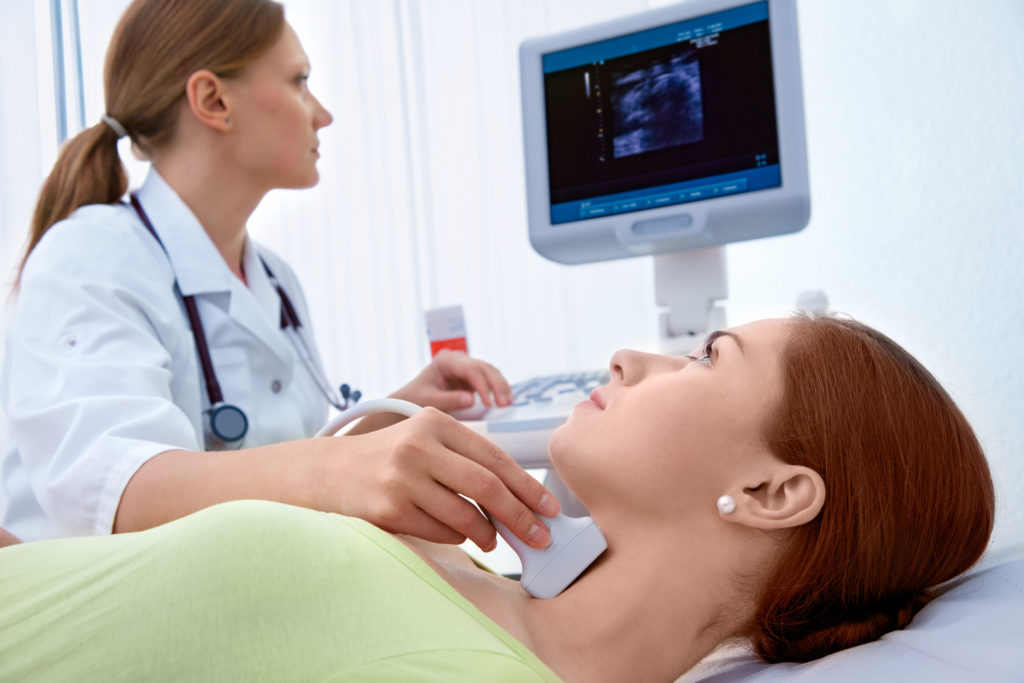 When you need an Ultrasound on Long Island, there is no better place for you than Jericho Specialty Imaging.
What Is an Ultrasound Exam?
An ultrasound scan is a medical test that uses high-frequency sound waves to capture live images of the inside of your body.  The technology used in ultrasound is similar to that used by sonar and radar, which help the military detect planes and ships. An ultrasound gives your doctor a way to see organs, vessels, and tissue without needing to make an incision.
Doppler ultrasound is a special ultrasound technique that allows the physician to see and evaluate blood flow through veins and arteries in the arms, legs, abdomen, neck and/or brain (in infants and children) or within various body organs such as the liver or kidneys.
Doppler ultrasound images can help the physician to see and evaluate:
blockages of blood flow (such as clots)
narrowing of vessels
tumors and congenital vascular malformations
unusual or absent blood flow to various organs
greater than normal blood flow to different areas which is sometimes seen in infections
How Does it Work?
Ultrasound is safe and painless, and produces pictures of the inside of the body using sound waves. Ultrasound imaging, or sonography, uses small transducers called probes.  The technologist places ultrasound gel on the skin and moved the probe over the area of the body to be imaged.  High-frequency sound waves are transmitted from the probe into the body. The transducer collects the sounds that bounce back.  A computer then uses those sound waves to create an image. Ultrasound examinations do not use radiation and capture images in real time. Since images are captured in real-time, they can show structure and movement of the body's organs, as well as blood flow through vessels.
Preparation for Your Ultrasound Exam
Request an appointment online or call our office to schedule your exam.
Please read these instructions before your exam
Abdominal Ultrasound Preparation (abdomen, kidney and aorta):
Nothing to eat or drink 8 hours prior to your exam
If you need to take medication, take it with a small amount of water
If you are diabetic, schedule the exam for the first appointment in the morning
Pelvic/Bladder Ultrasound Preparation:
Drink 32 ounces of water one hour prior to your exam
Do NOT urinate prior to your exam
Arrive 15 minutes early to allow the technologist to check if your bladder is full
Scrotal/Thyroid/Color Flow Doppler exams:
Please call our staff if you have any questions prior to your scheduled exam.
 On the day of your exam please bring the following:
Your prescription from your doctor
Your insurance card
Your photo ID
If a payment, co-payment or deductible is due, it must be paid upon arrival
Any forms you have completed at home
Any prior exams done at another facility
Schedule your Long Island Ultrasound appointment online or call our office to schedule your exam.